I met Charlie, the CEO and founder of Makello, during the summer while I was interning at Groundwork San Diego's EarthLab in partnership with UC San Diego's Center on Global Justice. While at the EarthLab, I was a college mentor for Groundwork's High School Green Team. We were learning about electric vehicles, and Charlie was one of the guests who volunteered his time to come speak to us about the benefits, technology, and affordability of Plug-In Vehicles.
Book an appointment to receive Makello's Ethical Energy Savings Report, which is the result of a detailed trade-off study of discount utility rates, grants, rebates, tax credits, and equipment options, to determine the fastest payback and highest return on investment to meet your home, business and vehicle energy needs.
The fee for the Ethical Energy Savings Report is refundable (less the 3rd-Party $15 utility data access charge) or credited towards our installation services, after you attend the presentation meeting and complete a 5 minute survey after permission to operate.
Includes up to 5 hours research by the Makello team, and 1 hour Q&A, by Makello's Ethical Energy Efficiency Expert.
The first time I met him was with the Electric Vehicle Association of San Diego. Charlie and other members of the EV Association came to the EarthLab and spoke to us about electric vehicles, their experiences with them, why they loved them, and allowed us to ride along in their vehicles!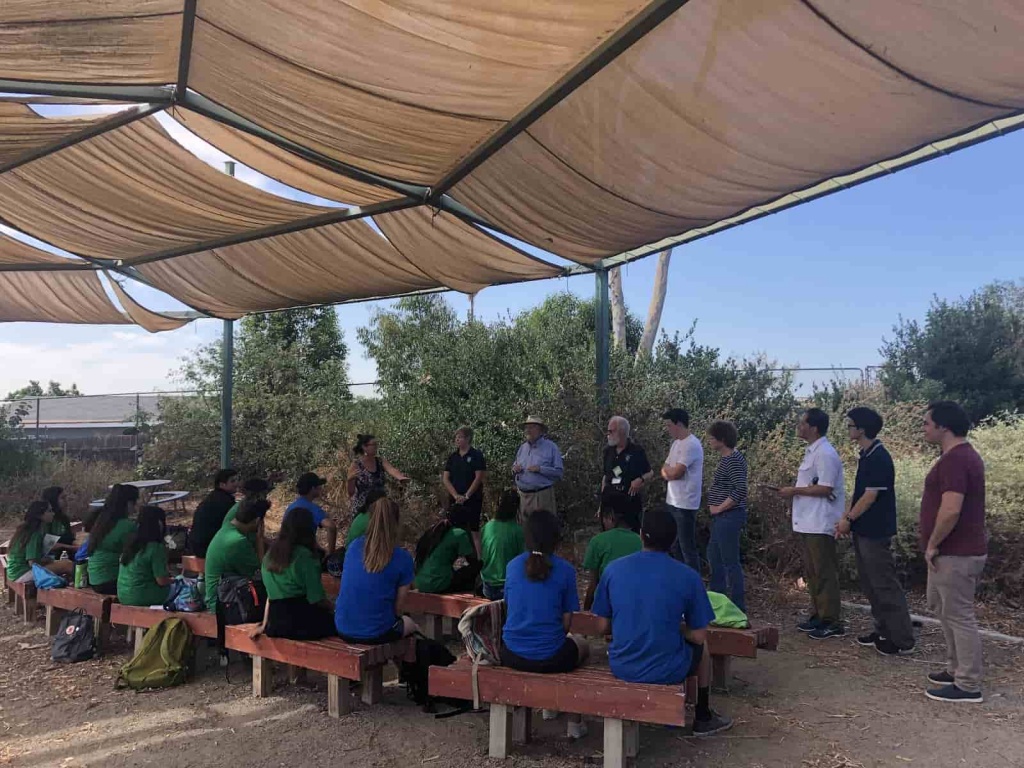 Charlie volunteered his time on four occasions during the four week program. The second time I met him, he and Songxuan came to the EarthLab to do a solar and electric vehicle demonstration. We used solar ovens, metal sheets that reflect sunlight into a concentrated location, to heat up solar chili and cornbread. It was so good! He also gave us a quick presentation on "What to Know About Plug-In Vehicles". The presentation was really cool because he demonstrated how the car, a MINI Countryman Plug-In Hybrid, could be used as a battery bank, using it to power the laptops and monitor, and explained how solar could charge up the car. We also got to look at the battery packs for his converted Plug-In Prius.
During his presentations to us, he acknowledged that he was a small business owner, but never tried to sell us on his products. Instead he explained how the technology worked, why the technology is more environmentally and community friendly, and how the technology could, in fact, be made affordable to families in disadvantaged communities. Solar and electric vehicle adoption contributes to safer, cleaner communities. Less greenhouse gases and smog are emitted from cars and power plants, leading to better air quality in communities.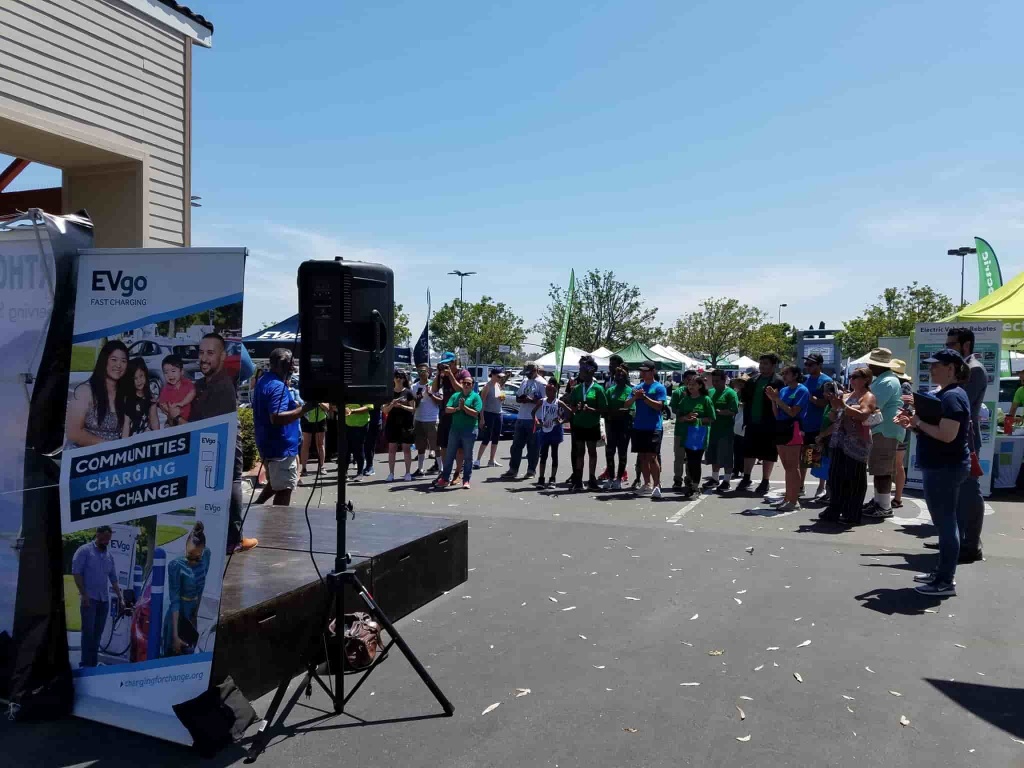 Book a FREE 15 minute appointment to: 1) Find out how Makello can help you. 2) Discuss your energy needs. 3) Get a FREE Energy Savings Estimate.
Charlie was also at the grand opening of the EVgo public charging stations at Northgate Market in the Chollas Creek Community that Groundwork helped sponsor and EarthLab's Green Team attended.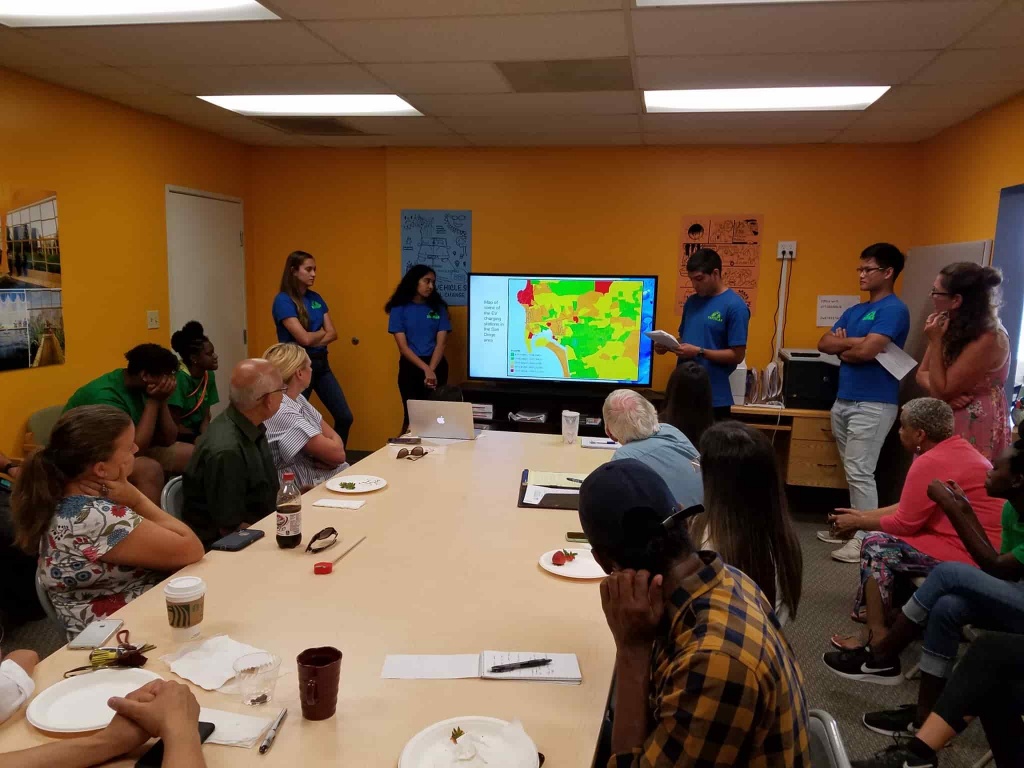 Charlie also attended the final presentation for my summer internship at Groundwork San Diego. I appreciated how Charlie volunteered so much of his time to EarthLab and the Green Team, and I could see myself working for someone whose business motivation does not come from maximizing profits, but is rooted in education, conservation, and community well being. I exchanged contact information and soon had an internship with Makello! More information about my Makello internship is available here.