To tell my grandparents that I've fallen in love with a countryman, might send them into a panic. Today, spending time with a countryman is more desirable than ever before, because of the cute and cuddly Plug-In MINI Cooper S E Countryman All4.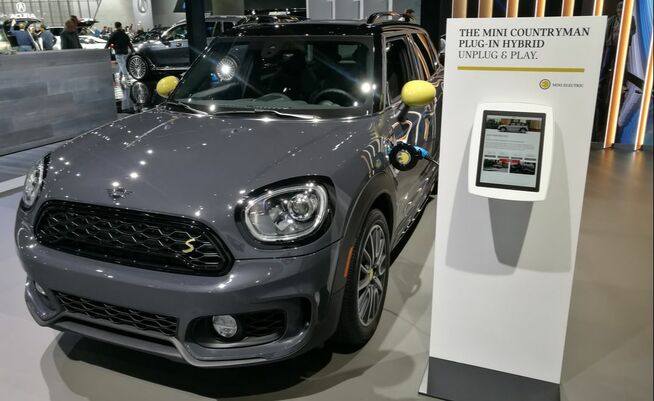 Are you ready to save money on solar power, EV charging or Energy Storage? Get an instant quote from Makello!
Many people think, being a MINI, the Countryman would have to be small. That's not true at all. It's designed to accommodate a driver that is 6'3" tall. With a dimension of 169.8 in x 71.7 in x 61.4 in, the Countryman looks like a giant next to the original Austin Mini. It sits 5 people comfortably and still has 17.2 ft3 of cargo space. Unlike the two-door MINI Cooper S, the Countryman is practical and works well as a family car.
​
The Countryman's exterior inherits MINI's tradition of an abundant selection of customizations. You can pick multiple selections of rich colors, for the body, trim, mirrors and racing stripes. You can add sporty black wheel rims, and my personal favorite — the irresistible union jack mirror caps! When you finish customizing your car, it feels almost as if you completed a piece of artwork. When the Countryman is delivered, the art comes alive.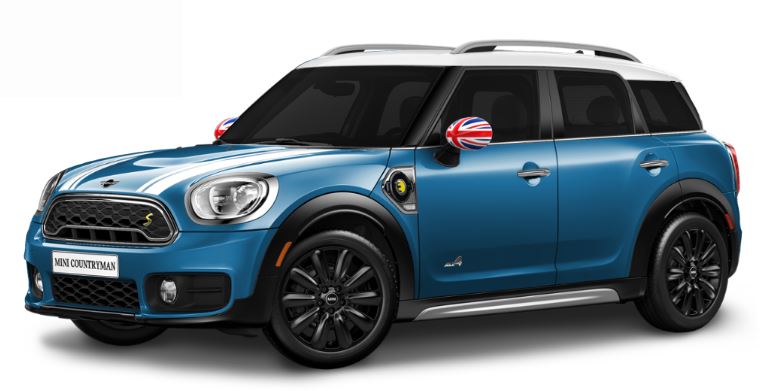 The excitement doesn't stop when you get inside. Just like any MINI, it is almost impossible to find a right angle in the interior design of the Countryman, everything you can see is round and curvy. Grabbing onto the steering wheel, flicking the toggles on the dashboard, stepping on the floor-mounted accelerator pedal, even turning the AC knob, makes you realize the Countryman is exquisite and refined. You can also tell some serious thought went into the designing the Countryman from the beautiful circular LED light ring on the dashboard displaying both battery status and AC setting, the secret storage space on the door panel and the fashionable design of charging port plus another LED light ring displaying charging status. The Countryman as a car then, is the opposite of a countryman.
However, don't think for a second, that since the Countryman only has a three cylinder engine, it is all hat and no cattle. Because you know what else has a 3-cylinder engine?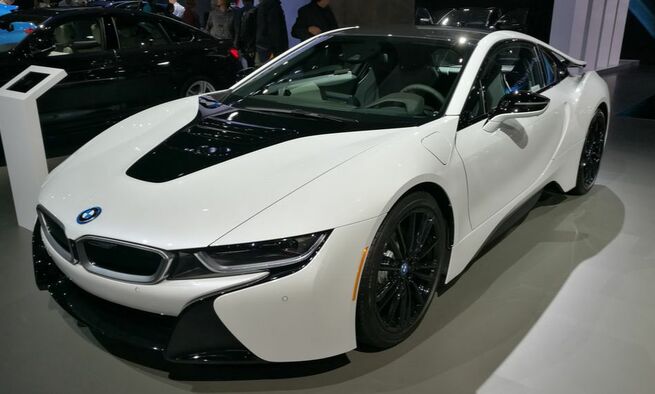 Taking a leaf out of the Halo Plug-In Vehicle in the BMW Group, the Countryman has a 134 hp gas engine driving its front wheels and a 65 kW electric motor driving the ones in the back, giving it a total of 221 hp and 284 ft-lbs [1]. The hybrid powertrain results in a 0-60 mph time of 6.8 seconds, making this compact SUV as fast as some hot hatchbacks, and certainly a lot livelier than the Plug-In Hybrids in the same price range.
More importantly, the powertrain gives the Countryman an intelligent all-wheel drive system that saves the day when you need it and saves fuel when you don't by letting you choose different driving modes [2]: In the default AUTO eDRIVE, the Countryman is AWD while balancing output between the electric motor and the ICE for max efficiency. You don't get four-wheel drive in a battery EV until you choose the expensive dual-motor version, which is not even available for many EVs.
For a short commute, you can select MAX eDRIVE, and the 7.6 kWh battery allows you to experience driving a RWD fully electric car up to 77 mph, rated for up to 24 miles. In the real world, you might expect 18 miles of quiet fully electric driving. A federal tax credit of up to $4,000 will pay for a lifetime of EV charging on the go, too!
If you are nowhere near a charging station and you want the benefit of reserving the EV boost for the mountain uphill, you can choose SAVE mode and run on the gas engine alone. Otherwise, for blended driving with gas and electric combined horsepower, you can use "AUTO" mode. When you are ready to unleash your inner child and have some fun, you can press the accelerator pedal and immediately, the electric motor is summoned to give you a sensational eboost. For an over-the-top thrill, switch to Sport Mode and leave the muscle cars at the starting line with instant EV torque. Regenerative braking captures the energy from braking and recharges the battery for more EV driving at the bottom of the mountain.
Book an appointment to receive Makello's Ethical Energy Savings Report, which is the result of a detailed trade-off study of discount utility rates, grants, rebates, tax credits, and equipment options, to determine the fastest payback and highest return on investment to meet your home, business and vehicle energy needs.
The fee for the Ethical Energy Savings Report is refundable (less the 3rd-Party $15 utility data access charge) or credited towards our installation services, after you attend the presentation meeting and complete a 5 minute survey after permission to operate.
Includes up to 5 hours research by the Makello team, and 1 hour Q&A, by Makello's Ethical Energy Efficiency Expert.
In any case, with enough juice in the battery, the all-wheel-drive system will always keep you safe and in control, may it be from hydroplaning on an icy road, pothole on a poorly-built road, or even some mild off-roading on a trail. [3]
For people with doubts toward fully electric cars and range anxiety, the MINI Cooper SE Countryman All4 is an ideal first step to take. It joins fuel efficiency and driving pleasure in perfect harmony by focusing more on the benefits (fuel economy, extra boost, and intelligent all-wheel-drive) rather than the disadvantages (range, weight) of an EV. The Countryman gives you a taste of what the world is like in an electric car (which is great, seeing how passionate EV owners are about their cars) while the Plug-In Hybrid setup acts as a safety net in case you get cold feet on the commitment to an EV owner's lifestyle.
When you drive a MINI Cooper SE Countryman All4, it appeals to the innocent child in your heart that you once were and deep down, still want to be, by encouraging you to enjoy life through driving, even where the road is wet and muddy. When you get behind the steering wheel, you can almost hear every component of the Countryman joining together in a chorus, singing "Go have some fun! Do it! Be passionate about your life! Go for it!"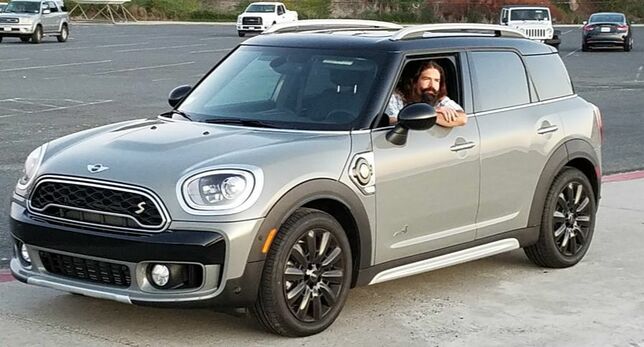 So yes, I have fallen incurably in love with a Countryman, for it brings happiness to my life without asking me to compromise. Except the part that I have to explain to my grandparents that I am still single, of course.
Book a FREE 15 minute appointment to: 1) Find out how Makello can help you. 2) Discuss your energy needs. 3) Get a FREE Energy Savings Estimate.
Would you also fall in love with a Countryman? You never know until you meet one. Join us at the Green Energy EPC booth on the 34th Spring Home and Garden Show this weekend!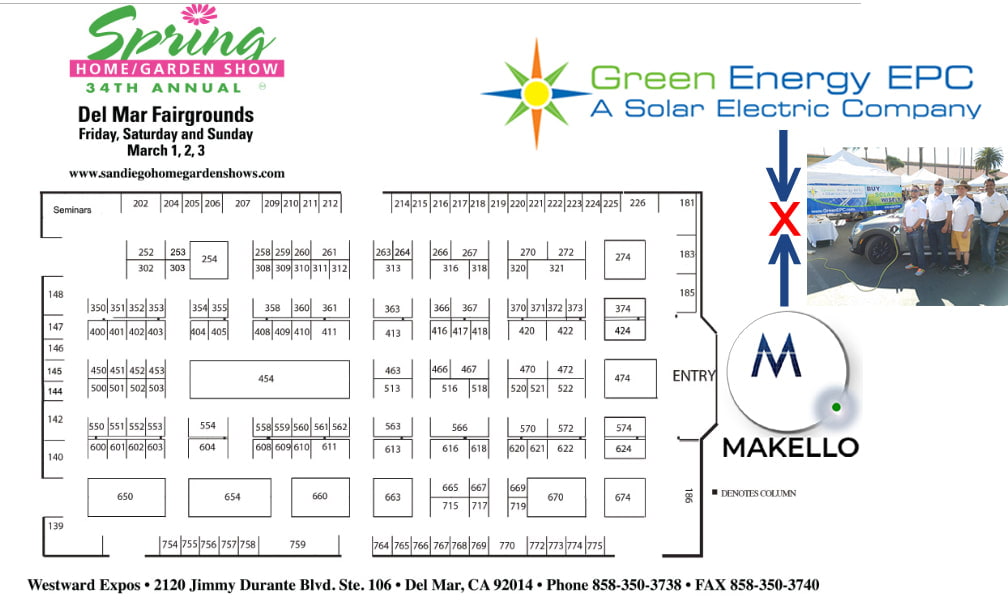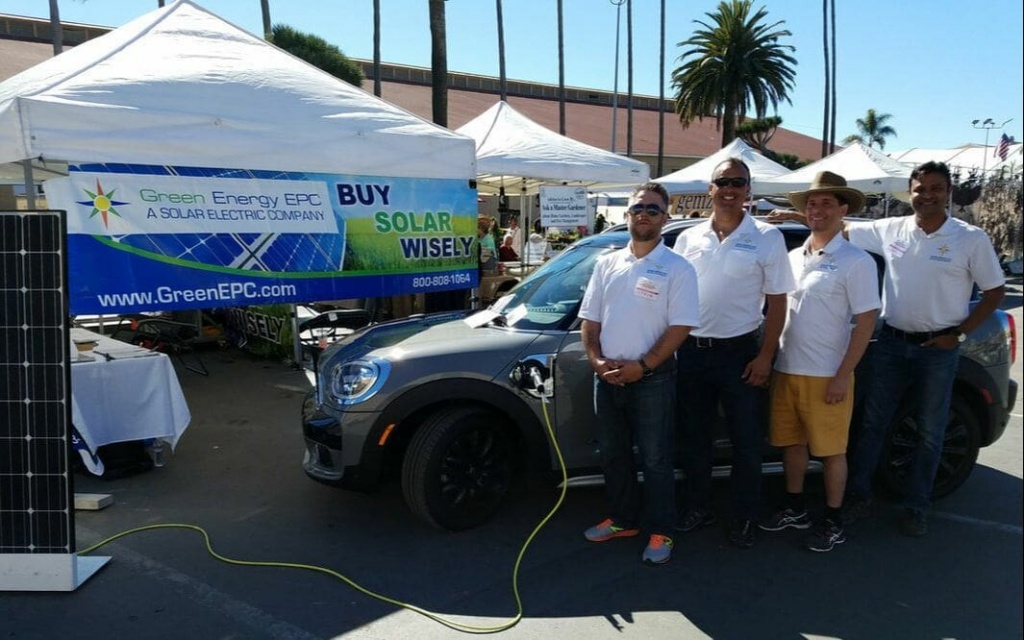 Reference:
1. https://www.miniusa.com/model/countryman/specs.html
2. https://www.youtube.com/watch?v=TrX8WBRA3pI
3. https://www.youtube.com/watch?v=lyFxPHPpn8c