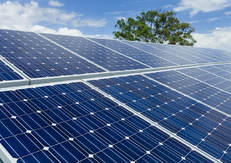 With frequent fires and Santa Ana winds setting California ablaze we are in desperate need of emergency power supplies. The fires are coming dangerously close to our sources of electricity and threatening grid shut downs.
2 million Californians were left without power last week and this week that number could get even bigger. It is anticipated that up to 3 million California residents will be without power due to the fires north of LA and the Bay Area.
Having solar on your roof paired with energy storage gives you the freedom to have electricity in the event of an energy crisis or natural disaster.
Are you ready to save money on solar power, EV charging or Energy Storage? Get an instant quote from Makello!