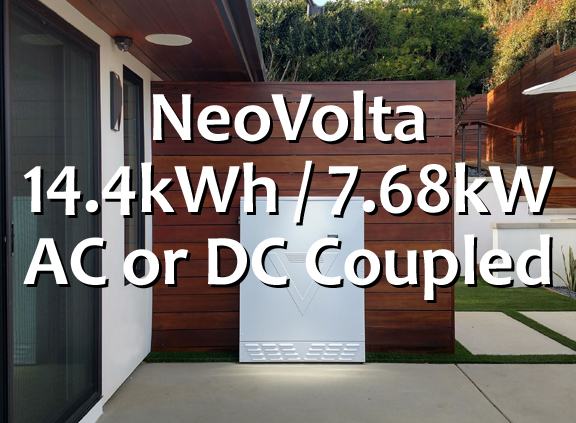 New Self-Generation Incentive Program (SGIP) Rebate application for Step 7 – Small Residential Energy Storage funding, becomes available starting Monday, Sept 27, 2021, at a rebate value of $0.15/wH.
Caller: "Quick question. I already have solar, so which Battery is right for me? I need an answer ASAP, because SGIP Rebates are back and who knows for how long."
Response: "If you already have a solar, then NeoVolta battery can work with just about any existing system, and is lowest cost to integrate as an AC Coupled solution, for up to 9.2kW solar. There are exceptions to the rule, if the existing solar is landing on a Renewable Meter Adapter (RMA), but we have custom solutions in that case. And, the NeoVolta battery can be DC coupled to solar as well, up to 8.448kW DC, using Tigo TS4-A-O Power Optimizers.
Californian's reaped over $1B in SGIP Rebates. Don't miss out! It is possible to qualify for up to 100% incentives for your solar battery in the Equity Resiliency $1/wH category and up to 85% in the Equity $0.85/wH category.
A $1,000 refundable fee reserves your Solar Battery and SGIP Rebate Preparation, which includes the required site survey, Energy Analysis and purchase contract to sign, prior to the SGIP Rebate Reservation Form (RRF) submission. (The refundable fee terms are in the "Addendum-to-the-Green-Energy-EPC-contract-1" reference section below.)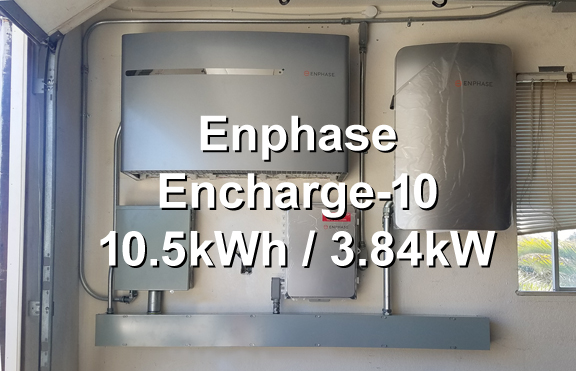 The SGIP Program may become wait-listed, it may be funded again, and it may run out of funds at any time, so it is critical to proceed quickly to process your SGIP Rebate.*
Click here to Reserve Solar Battery & SGIP Rebate Preparation for Makello's SDG&E Territory

Makello Helps You Save Even More, With Energy Storage Solutions
Makello will help you:
1 – Qualify for rebates, incentives and discount utility rates.
2 – Suggest Energy Efficiency measures, to right-size of the solar and battery system.
3 – Determine if an existing electric panel can qualify for solar and battery.
4 – Provide an Ethical Energy Savings Report.
5 – Provide a purchase and installation contract for a solar and battery system to meet your goals and the site conditions.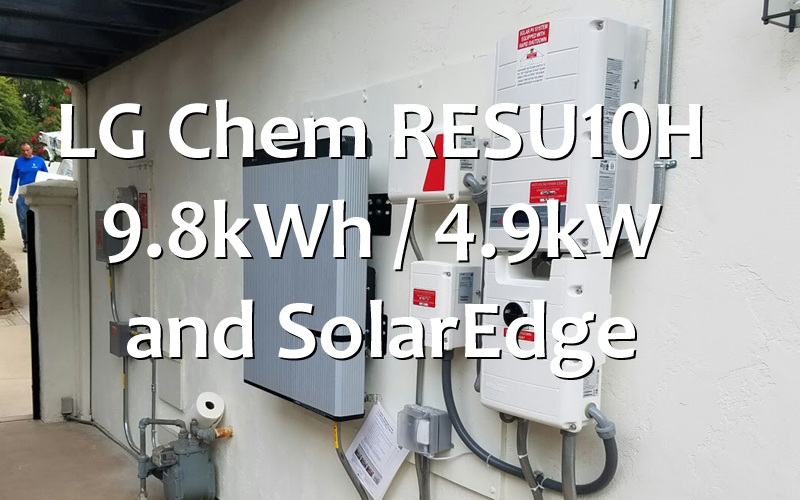 Reference:
Green Energy EPC and State of California Required Documents:
NeoVolta Documents: (For a new or existing solar panel system, with or without a solar inverter)
Enphase Documents: (For an existing Enphase microinverter solar panel system; M215, M250, S280, IQ7X, IQ8X). Note: S280 must be replaced with IQ8X inverters at extra cost $250/solar module installed. Note: M215 and M250 existing Enphase microinverters adds $900 to Gross Cost.
LG Chem Documents: (For an existing solar panel system using SolarEdge battery ready inverter; SE3800A-USS2, SE7600A-USS2, SE3800H-USS3, SE7600H-USS3)