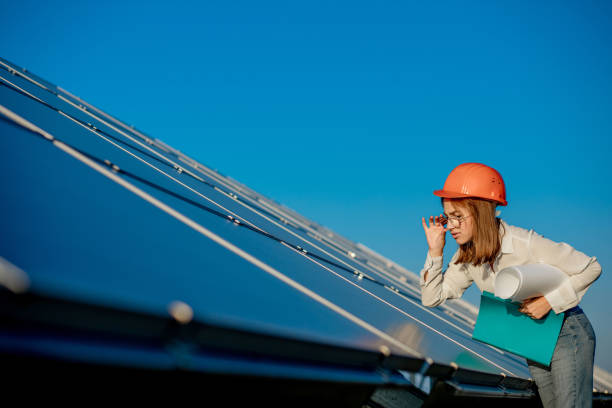 You've received an architectural application for a rooftop solar installation so what do you do next? Aesthetics are often the focus of solar installations in HOAs, but there are technical issues to be taken under consideration when the board of directors or architectural committee evaluates an application for a solar installation. Is the board or architectural committee prepared for the task?
First and foremost, governing documents pertaining to solar installations need to be reviewed by the board of directors together with the association's attorney to ensure the governing documents are up to date. The solar industry is a rapidly changing industry with new advancements in solar technology being made regularly. Keeping the governing documents concurrent with Civil Code and solar technology developments can provide HOA management, board and architectural committee members with a solid foundation with which to evaluate solar applications and navigate the review process.
HOAs with shared roofs such as town homes, multi-story buildings or carports may also wish to work with the HOA attorney to develop guidelines regarding which roofs solar modules are allowed to be installed and how the shared roof space will be allocated. Including a solar installation expert in the rules development process in order to help your association determine which portion of the roof is suitable for solar installations is a prudent decision. Required setbacks, obstructions, shading, roof shape, tilt and which direction the roof faces all impact the solar potential of a roof. Due to site factors and code requirements, some roofs may have little or no solar potential while other roofs may have amazing solar potential. It would be beneficial for the association to determine how to handle these issues ahead of time and address how to equitably divide up the roof space to avoid unnecessary conflict. Creating a map to document the usable roof space with good solar potential and allocation of that space would aid interpretation of the HOA guidelines.
Makello works with non profits and HOAs to create maps that meet organizational needs.
Education for HOA managers, board and architectural committee members is also a good idea. It isn't necessary to take a course in photovoltaics suited to solar industry professionals. There are free or low cost introductory courses that provide information on the basics of solar to help the non-professional or consumer understand the fundamentals of solar systems with minimal time commitment. Understanding the jargon and electrical concepts can help managers, HOA board, and architectural committee members feel more comfortable when reviewing an owner's architectural submission for a solar installation. Being comfortable with the requirements and having a basic understanding of solar principles helps the association avoid missteps and misunderstandings.

The SDGE Energy Innovation Center has free or low cost courses, https://www.sdge.com/energy-innovation-center. Solar Energy International, https://www.solarenergy.org/, is another resource for online introductory courses in solar energy. A third resource for solar education is Heatspring, https://www.heatspring.com. A final resource in North American Board of Certified Energy Professionals, https://www.nabcep.org, or NABCEP for short. NABCEP is mostly geared to professionals but they do periodically offer free introductory webinars or training for the non-professional or consumer.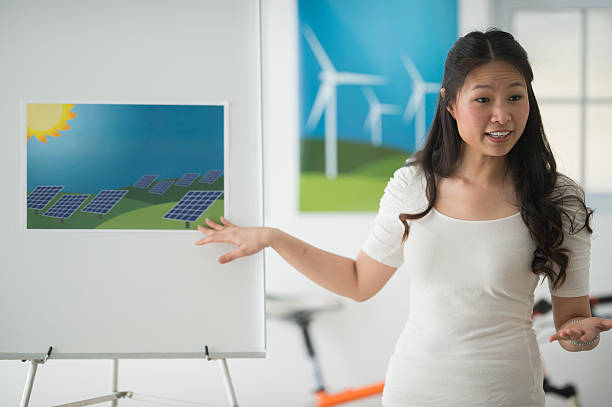 There are a few things homeowners in HOAs can do to make the approval process for solar installations be less stressful.
Number one is to make sure you have the current version of all HOA governing documents that include the rules regarding installing solar i.e. the Rules & Regs. Architectural Guidelines and application and/or CC&Rs. Be ready to provide the rules to your solar installer because the installer needs to be aware of HOA specific issues pertaining to the installation that may impact system design.
Find out whether or not your contractor needs to indemnify the association and how much insurance the contractor needs to carry. Confirm your contractor meets the requirements. Not all contractors are willing to indemnify the association or wish to insure for the amount the association requires.
Make sure you understand who is going to be responsible for maintenance and repair of the roof under the solar installation as well as maintaining insurance for the solar installation on common area roofs. This may impact your decision to proceed with the solar installation. It is also a good idea to find out if the association is going to be conducting roof repairs in the near future that may impact your solar installation. You may be responsible for covering the cost of removing and re-installation of your solar system so the association can conduct roof repairs.
Give yourself time to obtain and evaluate bids, fill out HOA forms and gather supporting documents. Find out what the submission procedures and deadlines are for your architectural application. Solar installations are complex and not likely to be successfully submitted in a day or two.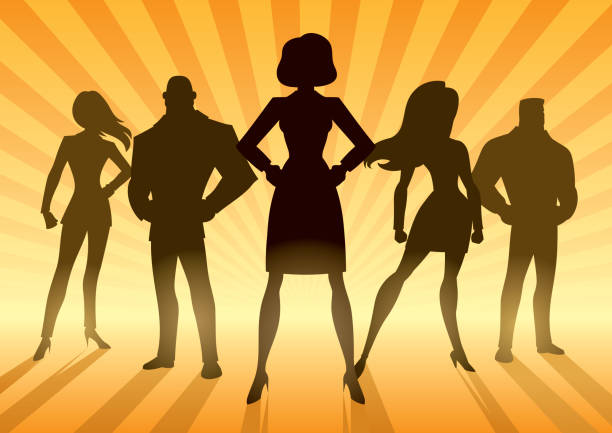 Additionally, don't forget to check the insurance and licensing of the installer on the California State Contractors License Board https://www.cslb.ca.gov.

Beauty is in the eye of the beholder and HOA owners can be divided in their opinion on the aesthetics of solar installations. Being prepared with knowledge about solar and having the correct procedures in place can help minimize issues and take the stress out of architectural applications for solar system installation.
Makello is an authorized distributor for Green Energy EPC CA Lic #978836