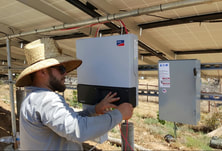 We use only the highest efficiency and highest quality LG 335w – 400w and Panasonic 325w-335w modules.
The difference between the highest quality and the lowest quality modules is a few pennies per watt in system cost, but the difference in utility cost savings is much greater over time. Why would you want anything but the best?
Using the latest module technology has advantages. Highest efficiency modules:
Degrade slower and produce more power, resulting in a lower utility electric bill
Occupies a larger area on the roof, reducing future expansion options.
Requires more flashings, standoffs and maintenance to wash.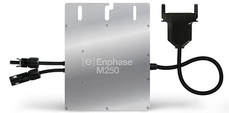 We use SolarEdge, SMA, or Enphase inverters because our customers experience excellent performance and we receive excellent technical support. Enphase leads the industry with a 25 year warranty. SMA and SolarEdge have extend warranties up to 20 years. It rarely happens, but if there is an equipment failure, you're covered. Green Energy EPC's workmanship warranty is 20 years and we'll be glad to facilitate warranty service. Any solar installer is familiar with Enphase, SMA and SolarEdge, so it can easily be serviced beyond the warranty.