Makello is a program featured guest presenter and video educator for the community, speaking about EVs, discount utility rates, making money with energy storage, enhanced incentives for qualified individuals, charger types, public charging, home charging, grants, rebates, incentives and many clean air benefits.
On August 4, we premiered our Public EV charging demonstrations and interviews for the CSE's Clean Vehicle Rebate Project webinar series presentations, in cooperation with Groundwork San Diego. The videos are the first of an EV101 educational video series. Click on the images below to view the EV101 Public and Home Charging Videos.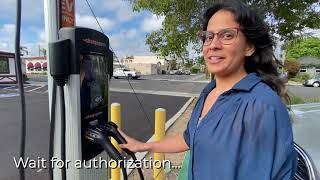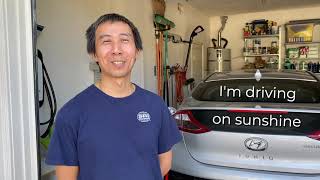 Finding a Charger Online
Example: EVgo Level 2
Visit EVgo.com
Click on Find a Fast Charger
Search for an address
Filter for charger type (Level 2 J1772; Chademo, CCS, Tesla)
Click on a charger station to select.
Get directions
Confirm charger information (Is it Available?)
Drive to location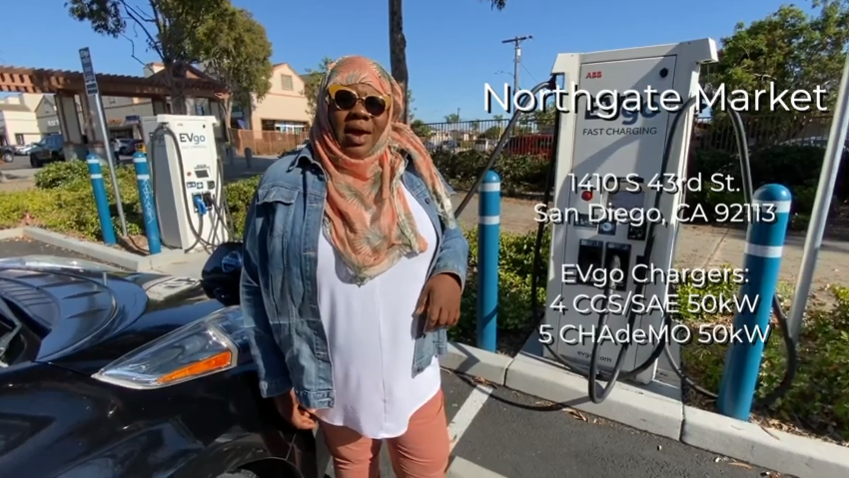 There's certain things you need to know before you choose a public charger location.
Brand – Which EV Public Charger company to use?
Cost ($/kWh) – Membership or Subscription?
Distance / Location – Is it convenient for my commute or driving route?
Connector Type – Is it compatible with my vehicle?
Speed – Level 1, 2 or 3?
Availability – Is there a charger available at the desired time?
Range – Is it fast enough to charge the battery to a desired level, if it is time limited?
Brand
Search online to compare Public EV Charging companies in San Diego.
Cost
Public EV Charging companies may charge a membership fee, monthly subscription or a la carte cost/kWh. The end cost varies, but is usually between $0.25/kWh – $0.35/kWh, which is roughly $2.50-$3.50/gallon gas cost equivalent.
Drive on solar power for 1/3the cost of gas. Click to see how much you can save.
Distance / Location
Use the App to choose a Charger that is convenient for my driving and parking habits and destinations.
Connector Type
There are 4 Connector Types: Tesla, CHAdeMo, CCS Combo or J1772. Not every charging location supports all 4 of them. That's why it's important to compare charger locations beforehand – Is it compatible with my vehicle?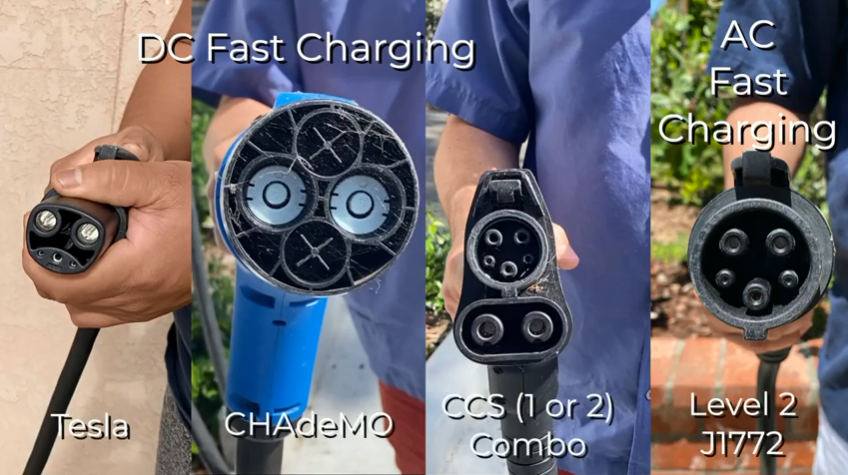 Speed – Level 1, 2 or 3.
Level 1 is the slowest AC charging and uses common household current, 120v, 3 prong outlet: 1.5kW (Up to 2kW). The purpose is overnight charging or for long parking duration.
Level 2 charges faster than level 1 and would be ideal for 4-5 hours spent at the mall (J1772 connector): AC Fast Charging (Up to 19kW) The purpose is overnight fast charging, convenience fast charging or for short-medium parking duration.
Level 3 is DC fast charging. Think about stopping to charge your vehicle on a long road trip while grabbing a 30 minute lunch. (CHAdeMO or CCS Combo): (Max power 400 kW) The purpose is fastest charging for the shortest duration.
Reservations / Availability
Use the App to see if a location that supports my vehicle's connector type is available and reserve it!
Are you ready to save money? Get a custom energy savings report from Makello.
Range
The faster the charge speed, the longer the EV driving range.
Is it fast enough to charge the battery to a desired level, if it is time limited?
Public chargers are often time limited to 30 minutes – 60 minutes of charging. Just enough time to grab lunch at the mall!
Businesses like malls, movie theaters and casinos expect longer charging periods, so you can find locations to charge up from empty to full on Level 2 or Level 3.
If you can't find a conveniently located public EV Charger, then "Request A Public EV Charger" – put a pin on the map to suggest a location for future consideration.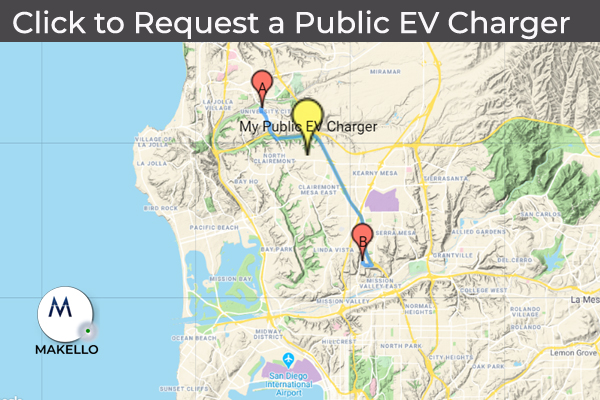 For more information on Plug-In Vehicles, visit Makello.com > Plug-In Vehicles, or to see how much you can save, visit Plug-In Vehicle Savings Calculator.